You've wrapped up your business plan and you're now ready to make your start-up operational. One of your many decisions you'll need to make is to establish your phone service for your business. Clearly, it is not the most important decision you'll make, but one where many start-ups have had an expensive "education".
Start-up small businesses enter this decision with a common point of reference – scalability. Whether they are starting with a large number of employees out of the shoot or just a few, the common need is that their phone solution needs to be scalable as they grow. Here are some areas for caution: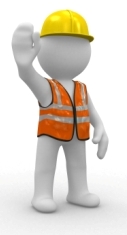 Caution #1 - Purchasing a phone system. Someday, making a decision on a phone system will be appropriate, but there are good alternatives available at the point of start-up. You can oversize your system and spend needless capital that can be better placed in fueling your business. You can undersize your system and create a need for a fork-lift replacement down the road, again burning capital.
Caution #2 - Implementing analog lines. You are a new company, why use old technology? Using a provider of digital solutions will bring to you a number of great features and unify your communications over a single connection. If you're not buying a phone system and simply bringing in analog lines, you could oversize or undersize the number of lines you need to handle your call volume. Both are expensive. If you need voice mail, that's an add-on!
Caution #3 - Signing a term contract. There's nothing like being dissatisfied with service or if you need to adjust your number of lines down just to find that you're tied to the provider and the volume of business for 9 more months! There are providers out there willing to earn your business every day and not require contracts.
Caution #4 - Adapting your business to the phone system. Wouldn't it be great if your phone solution actually was customized to how you do business? How wonderful would it be if your phone system actually improved your accessibility to your customers and enhanced your communications? Make sure your decision achieves those goals.
Caution #5 – Going Digital, but not considering voice quality. Some VoIP providers do not provide quality of service in their technology which can impact the clarity and quality of the voice call. Make sure that your digital provider doesn't solve this merely by over-sizing your bandwidth, as this doesn't cover all the bases.
A great alternative for start-up companies is to choose a digital phone solution. You simply need to purchase the phones required for your business at the start, and add them as you grow. There's also typically a need for some minor network equipment, but all start-up costs are a far cry from purchasing a system. Additionally, digital solutions typically are highly customizable to how you do business, and there are a variety of features that will enhance your business. Finally, the service is very affordable. There are a number of business applications that are delivered over the web from a host site, and a hosted phone service is another great way to drive economies of scale down to the end user.
I hope this information helps as you think about one of the many decisions you face as you start your business.
About the author: Mark Greim is the Vice President of Sales and Marketing at sipVine, a provider of a variety of digital phone solutions and services. Mark has extensive experience working for start-up or entrepreneurial organizations and a passion for affordable, reliable, and purposeful technology solutions in those environments.

63KUVDJTBSZB