Businesses come in all shapes and sizes. As you evaluate your alternatives for your business phone service, look for a VoIP provider that can offer a variety of solutions and can customize the configuration to how you do business. A one size fits all approach forces the business to potentially sacrifice either from an economic standpoint or from a loss of functionality.
Multiple Solutions Allow for the Economic Benefits to be Maximized
It's too simple to paint every customer the same. Even sipVine, with our multiple digital phone solutions, does not make blanket assumptions on the right phone solution based upon the size of the customer. For example, not every large company would automatically be a candidate for our on-site digital phone solution, and they may go with a hosted digital phone service. Conversely, a medium sized customer may opt for an on-site solution rather than hosted. It's a matter of aligning the economic goals with the solution.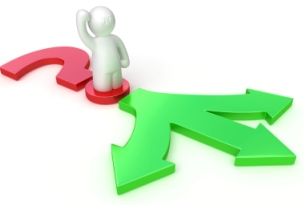 VoIP providers that only offer a hosted service could ultimately be more costly over time if the customer would better be served with an on-site system powered by Sip Trunks. Some equipment manufacturers may push their on-site platform for a company that would be better served with less capital outlay upfront. Finally, some VoIP providers don't even make it an option for the customer to use existing analog equipment.
At sipVine, we can offer our potential customers a choice between an On-Site Digital Phone Solution with Sip Trunks, a Hosted Digital Phone Service, a Classic Solution that utilizes existing equipment, and some customized hybrids of multiple platforms. All of these various solutions can be evaluated to maximize the economic benefit to our customer.
Customized Configuration Makes your System Work for your Business
VoIP technology has opened up a feature set that was previously only available in expensive corporate phone systems. Today, a small or start up business can take advantage of powerful communication features without a substantial investment. Converging voice and data over the same connection allows for unified messaging and other awesome benefits. Simply put, the power of VoIP applications should not be limited by a one-size fits all, drop ship approach to the business.
Make sure your VoIP provider can customize their feature set to meet or enhance your communication requirements. They should be able to unleash customized features to both the individual users as well as the business as a whole.
Finally, voice quality should be table stakes in your selection criteria. A perfectly matched solution for your needs customized to your business is fantastic. However, if call quality isn't addressed in the technology, the perfect system really isn't a viable solution. To learn more about voice quality in VoIP applications, read my previous blog post on that topic or download our whitepaper, Voice Quality: The Ultimate Differentiator in VoIP Providers.