Secure the services of a Hosted VoIP Provider; check. Select new phones and replace your antiquated phone system; check. Transfer your phone number to your new service; check. Now, how do you make your new service and system really pay dividends for you and your company? Every company is different, but there are some big time benefits that can be delivered by this new technology.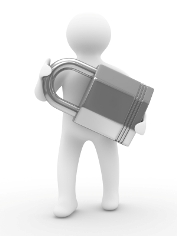 Virtualization of Your Business – This is certainly much more than a work from home strategy, which hosted VoIP services can provide. Telecommunication with your customers is no longer defined by what occurs within the walls of the business. Instead, it can be a comprehensive communication philosophy that maximizes contact points and easily facilitates such connections. Yes, you can deploy people at home, but also where the labor pool matches your business need. You may have a business located in one city, but you've hired a support team in another due to the economies of the decision. To the customer calling and all employees, a hosted service can deliver the same experience as if they were all under the same roof.
Centralization of Functions – If you have a business that has multiple locations with similar functions, you can facilitate the centralization of the activity with a hosted phone service. If customers are calling into their local branch and looking for "customer service" or any other common function, this activity can be centralized or handled as a queue regardless of the location! Either way can save the company money!
Expansion of Communication Touch Points – Most companies have certain employee or employee groups that aspire to be very reachable and/or available to their customers. The sales department, as an example, can benefit from the variety of features a hosted digital phone solution can offer. For example, such employees can be provided with a direct dial number, which can simultaneously ring a cell phone or be forwarded to a phone when the employee is away from the office. Additionally, any voicemails can be delivered to the employee via email. If they have a smart phone with company email, then they will be able to be alerted to and listen to all messages sent to them. Companies can deploy an opt out of voicemail by pressing a digit and be directed to an attendant, who could provide assistance for the employee who is unavailable.
There are a tremendous amount of possibilities. The key to unlocking this power is to contact the right VoIP provider. Such a provider provides solutions that are customized to meet the needs and enhance the communication capabilities of their customers. They should consult with you regarding the capabilities. What are you waiting for? Schedule a consultation today!
About the author: Mark Greim is the Vice President of Sales and Marketing at sipVine, a provider of a variety of digital phone solutions and services. Mark has extensive experience working for start-up or entrepreneurial organizations and a passion for affordable, reliable, and purposeful technology solutions in those environments.