It's truly amazing what has occurred over the past thirty years from a business improvement standpoint. VoIP Phone Service is just one example of a new technology that can do wonders for your business. Consider the following innovations just in this generation from a before and after standpoint and what they have meant for your business:
· Data Processing to Personal Computing
· Land-line Phones to Cellular Phones
· Print Media to Electronic Media via the Internet
· Business Letters to Emails
· Wired Networks to Wireless Networks
· Yellow Pages to Search Engines
· Analog Phone Service to VoIP Phone Service
I'm clearly dating myself to say that I worked in the "before" era. Times were much simpler, yes, but it's hard to argue with the huge improvements in business and personal productivity that exist today. So, how does Business VoIP Phone Service fit into such an impressive list of business improvement innovations?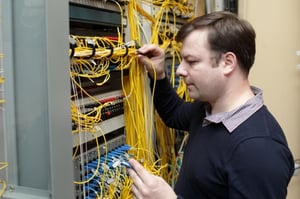 Voice over the internet (VoIP) powers the class of service Hosted VoIP Phone Service. Simply moving voice traffic over the same connection as your data traffic allows for a convergence of technology that drives many benefits.
1. Unified Messaging – delivers voice mails and faxes to your email, allowing you to access them anywhere through your smartphone and maintain digital records if you so choose.
2. Call Detail Reporting and History – we all love our cell phone directories, call history, missed calls, and the like. How about that same technology on your business phone available at a touch and through reporting?
3. Investment Options – businesses can now choose the level of investment relative to their phone system required to flexibly run their communications. A Hosted VoIP phone solution allows for flexibility in sizing and is scalable to the business.
4.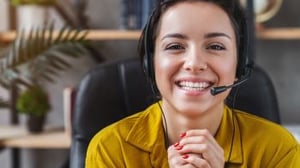 Mobility / Accessibility – with Business VoIP Phone Service, your business phone is no longer tied down inside the walls of your business. Anywhere high speed internet is available, you can use your business phone and appear just as if you were in the office. This means that you can make your workforce virtual nationwide if the need fits. Forwarding direct dial numbers and extensions, soft phones to laptops and cell phones, and even duplicate VoIP desk phones with your same number allows you to never miss a call!
5. Freedom to communicate – most Business VoIP Phone Service providers allow for unlimited local and nationwide calling in their service fee. This has saved businesses a great deal of money. Plus, you can re-emphasize verbal communication with your customers and prospects.
6. Custom programming– good VoIP Phone Service providers can leverage the technology to customize the phone system to work exactly as your business requires.
There's more to come! As technology and businesses evolve, continued advancements are no longer just on the horizon, but well within our sights. Continue the advancement of your business by switching now to a VoIP phone service platform and ensure you will maintain your competitive advantage by embracing technology!
sipVine provides Hosted VoIP services to businesses across the United States. A better phone system for your small business with advanced features to match your unique business needs! Make your company's business communications better by engaging better customer experiences at every touchpoint. Want to learn more? Our small business phone service representatives are here to answer any questions you have!