Many businesses are entertaining replacing their antiquated phone system with a fully featured digital phone system to enhance their communication with their customers and employees. Such an investment does not have to break the capital budget for the year and can actually pay for itself quickly. Following the trends of cloud computing, hosted email services, and external web hosting, businesses are also moving to hosted digital phone service to keep capital and maintenance costs down while receiving all the benefits of a full featured enterprise phone system.
How does this work?
Hosted Digital Phone Service providers provide a secure,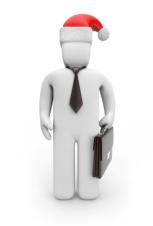 centralized phone system that supports multiple clients. Good providers are able to custom configure each client's call flow and set it up according to how the customer does business. At the customer's site, all they need to purchase are the phones and some minor network equipment and the phones are "connected" to the host facility via the internet.
Every IP-phone has a unique identifier called a MAC address. Phone numbers / extensions are assigned to this phone and calls into the phone are directed to the address.
Hosted phone service providers can administer changes to the customer set up remotely, thus saving the business money previously spent on service calls and trip charges to perform adds, moves, and changes to the set up of their on-site system.
How does the investment generate returns?
By choosing to go with a hosted solution, businesses are avoiding spending capital on replacing their PBX. As mentioned above, the investment is only in the number of phones needed and some minor network equipment. Against this lower investment, the business can experience monthly cost savings on the phone service. Many hosted phone service providers offer "all distance" calling wrapped into one monthly rate per user. When comparing against the line fees, surcharges, and long distance costs, businesses typically can save between 20 and 40 percent from their previous provider.
Indirect benefits come from the improved functionality and flexibility of the phone system, which can improve employee production and communications with customers.
There are many features and benefits from making the investment in a digital phone service platform. Give a provider a call today and find out what they can do for you!
About the author: Mark Greim is the Vice President of Sales and Marketing at sipVine, a provider of a variety of digital phone solutions and services. Mark has extensive experience working for start-up or entrepreneurial organizations and a passion for affordable, reliable, and purposeful technology solutions in those environments.