KANSAS CITY, MO. sipVine, a national hosted VoIP provider for business, has launched the sipPanel, integrating a desktop web view and browser extension with the phone service. The sipPanel pairs with a desk phone or soft phone, allowing for significant benefits to receptionists, supervisors, and end users.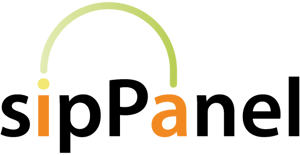 "This is more than just a new feature," states Mark Greim, VP of Marketing & Sales. "It is a game changer for companies that have multiple offices, contact centers, central reception models, and even general businesses." The sipPanel provides for click to dial, call pop-ups, and answering and transferring calls with mouse clicks. Central reception, supervisors, and even end users can view the status of all active phones and queues. Calls can be transferred into queues or ring groups and queues can be monitored for the number of calls waiting. Users can be added into the queue and calls in queue can be retrieved by non-queue members with a click.
Unlike other Hosted VoIP providers, sipVine programs the panel, queues, and ring groups and ensures everything meets the requirements of the business. "We've taken great pride in handling all of the phone and service programming on behalf of our customers," explains Robert Conner, CEO of sipVine. "We've seen countless examples of call flows and phones with programming that misses the mark. Several Hosted VoIP providers provide a web interface for their customers to self-service program without adequate assistance or consult. With a new program such as the sipPanel, we are happy to continue with our philosophy of taking care of this for our customers, so they have the best possible experience with the launch."
If your business is interested in a demonstration of the feature and of sipVine's Hosted service, please contact us at 816.802.8000 or email sales@sipVine.com.