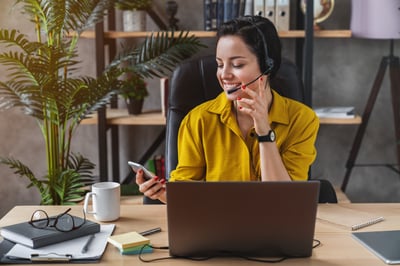 sipVine's Hosted VoIP Service is the perfect choice for your business!
Imagine a phone company who knows you when you call. Imagine a provider who doesn't rely on term contracts to secure your business, but instead lives by a pledge to earn your business every day. Doesn't sound like a phone company, does it? It sounds like sipVine!
Thank you for requesting a quote from us. At sipVine, we believe in our ability to appreciate your goals and needs and can customize a quote to that end. A quote tool on a website does not accomplish this task.
If you would afford us a few minutes of your time, we can determine the best models of phones for you and construct our service quote specific to your business. Simply complete the form below, and we'll be in touch shortly.
"sipVine is a great company to work with! I love the fact that I'm not transferred from person to person until I finally get to the right department. The technical support team is awesome because they will take their time with you and walk you through any issue that you have and if they are not able to fix it on the spot, they will get back to you immediately!"