sipPanel by sipVine
Integrate your sipVine phone with your desktop.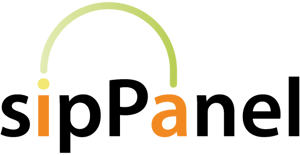 The sipPanel provides a desktop view of all phones on-line and calls in queue and integrates with your desk phone or soft phone. The sipPanel allows for phone actions (dialing, transferring, pick up) with the click of a mouse. Whether used in a large or multi-office installation, contact center, or a small business, this tool provides visibility and function for the various roles in the organization.
Receptionists:
See who is available or not.
Transfer directly to destination extension, voicemail or external numbers.
Ability to pick-up ringing phones.
Manage and visualize parked calls.
Realtime search and filter of extensions (great for big companies with hundreds of extensions).
Call Center Supervisors:
See agents logged into a queue.
See agent status (paused, logged off, invalid).
See every call waiting on the queue with its timer.
Manage agents: add, remove or pause queue members.
Listen in or whisper to your agents.
Initiate call recording to disk with easy retrieval of the recorded calls.
End Users:
Call notifications (caller id number and name, call from queue).
Call control: transfer out, hang-up, pickup, etc.
Presence: set and visualize your presence status.
Instant Messaging with others in organization
Browse and listen to your voicemail right from your browser.
End users can choose to have the full view of the sipPanel or deploy a Chrome extension that provides pop-up notification of incoming calls. These pop-ups can also feed into some CRM software for quick access to existing contacts. Click to dial is also possible through the extension.
All users in the organization can be assigned into specific groups. These groups can be assigned to queues and ring groups, or just be available to make searching easier for the receptionist looking to transfer a call or a manager monitoring a group.
Active calls can be transferred into a queue or ring group with two clicks. Calls in queues can be monitored. Additional users can be dropped into a queue from the sipPanel as required. Or, calls can be picked up out of a queue from a non-queue member.
The sipPanel can be a great tool even if you do not have a call queue to manage. You can continue to use your phone for transferring and calling or you can use the integration features with the sipPanel.