Every day, more and more businesses are switching to a VoIP Phone Solution. "VoIP penetration among US businesses will increase rapidly over the next few years, reaching 79% by 2013, compared to 42% at the end of 2009, reports In-Stat (http://www.in-stat.com). This penetration reflects companies having a VoIP solution deployed in at least one location."
Certainly, this represents a dramatic shift in the business marketplace. What are the benefits of implementing a VoIP phone solution that are driving these anticipated trends?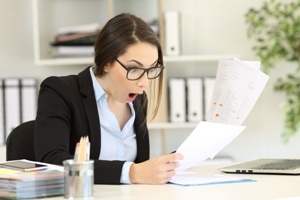 Cost Savings – A key driver to this shift lies in the economic advantages of implementing a VoIP phone solution. Most VoIP providers offer unlimited local and long distance calling as a part of their standard solution. Hosted providers offer flat rate per user charges, which can scale to lower costs than going with traditional analog solutions. Larger companies have found that purchasing SIP trunks as opposed to PRIs drive benefits, as SIP trunks can be purchased in units of one versus the 23 channel blocks of a PRI.
New Technology – Converting from old analog technology to VoIP does require some up-front capital. Basically, it becomes an ROI decision for businesses, as the cost savings must allow for the capital recovery. However, the new technology does provide for some great features for the business that can drive savings as well.
Increased Mobility – Because VoIP can be implemented wherever there's a high-speed internet connection, the traditional "walls" of the company can be broken down. With a VoIP phone solution, your business can deploy employees across the country with all the appearances (internally and externally) that they are on the same phone system.
Unified Messaging – Voice and Data now are carried over the same connection to your business, and this allows for new features that will benefit your business. Voicemails and faxes can be forwarded to email boxes, as an example.
Advanced Calling Features – Do you like your cell phone's display of call history (missed, outgoing, and incoming)? VoIP phones provide for this, along with dialing from this list. Additionally, corporate directories and speed dials can be programmed for each individual. Unique call forwarding options are available for the user, and phones can be programmed to ring cell phones simultaneously. For your salespeople, this is a great way to remain connected with customers and prospects while being out in your marketplace.
No Line Restrictions – For Hosted applications, the traditional "lines" that may have restricted the number of incoming and outgoing calls that can happen concurrently no longer exist. Individuals can balance as many calls that occur at once, or let them roll to voicemail. This aids the cost advantage, as companies do not have to oversize the number of analog lines to ensure that they can handle the concurrent usage.
These are just a few of the benefits that are driving the growth in VoIP implementations across the country. Of course, selection of your provider is a key to unlocking all of the benefits. Previously, I've written on the 5 Things You Should Consider When Switching to a VoIP Provider. Choose wisely and you too will enjoy the benefits of making the switch for your company!