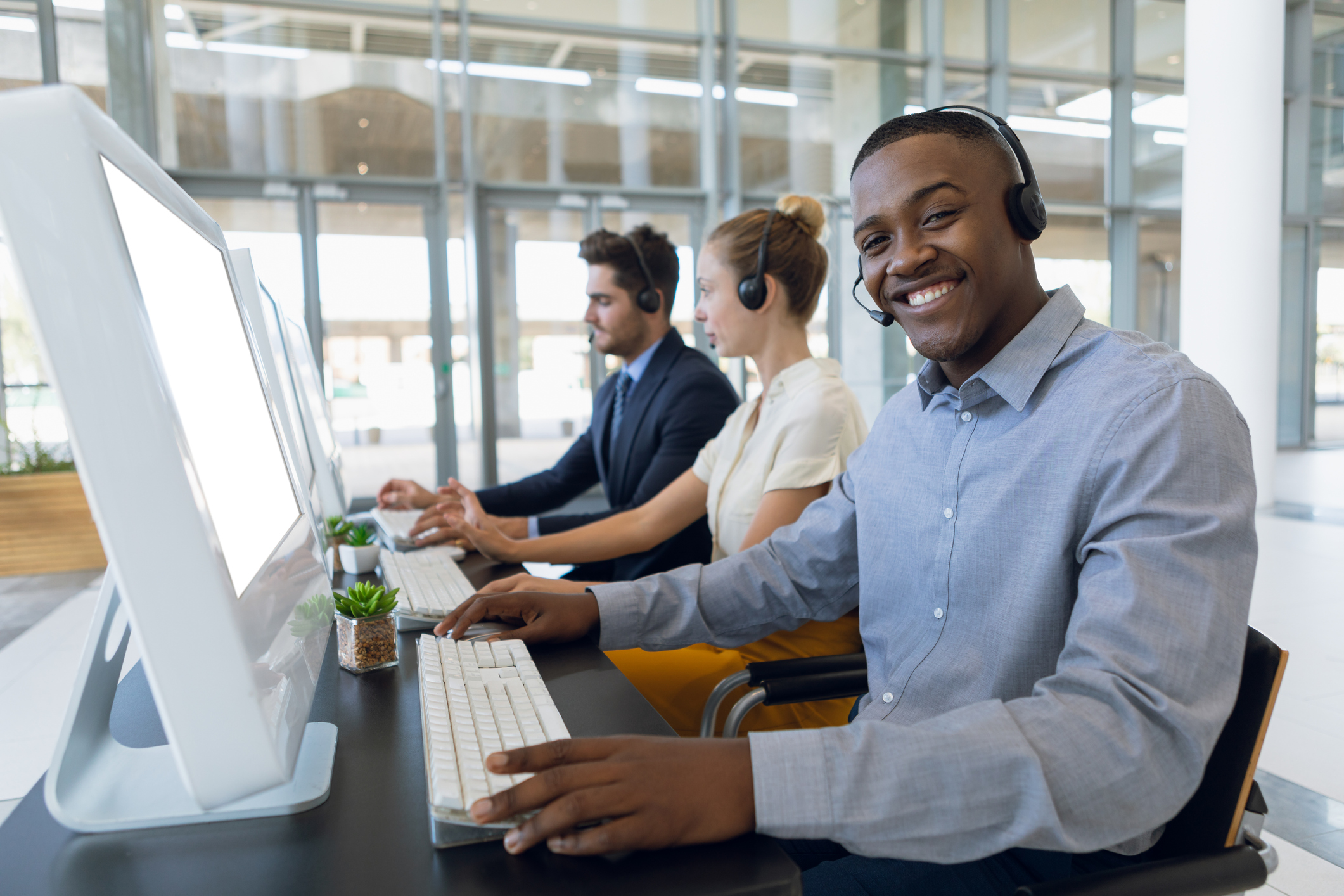 Many businesses have found that VoIP phone service can improve their communications with their customers. As opposed to antiquated phone systems, today's Hosted VoIP platforms bring many technological advantages and improve your accessibility to your customers. Whether your company is small or large, implementing a VoIP phone system can address many of the communication challenges you face.
VoIP phone service platforms allow your business to program your communication strategy to how you do business. You can make it easier for your customers to reach you and/or ensure that their messages are routed for prompt response. Below are some examples of ways your communications can be programmed for optimal customer communications:
Accessibility – Your customers have called and their goal is to speak to someone immediately or at least receive a prompt response. VoIP phone systems allow for several alternatives to ensure that this happens:
· Soft Phone on Cell Phones – if your staff is remote or routinely away from their VoIP desk phones, you can have a soft phone application on your smart phone that works like your desk phone. When the app is open, you can receive calls to your extension or direct dial just as if you were at your desk. These apps can also be included in any ring groups you may participate in. When calling out from the app, you deliver the caller ID of your business, not your cell phone.
· Call Forwarding – This isn't a new feature, but each individual user can program their phones to forward to a different number when away from their desk.
· Ring Groups – Whether you're using an automated attendant or receptionist model, employees with similar functions (say technical service) can be placed in a ring group. Calls can be sent to a group where the all the phones ring simultaneously and are delivered to whoever answers.
· Remotely based employees – home based or branch based employees can have a VoIP phone or desktop soft phone at their location that acts like an extension of the corporate office phone system. VoIP applications have opened up a world where phone systems no longer have to be within the walls of the corporate office!
Unified Messaging – VoIP phone solutions have merged data and voice communications, again improving your responsiveness to customer needs.
· Voicemail Routing – These applications allow for voicemails left on your business phone to be sent to your email. If you are working remotely or if you have a smart phone, you will be notified of a message and can respond immediately.
· Fax Routing – Inbound faxes can be delivered electronically to your business. If you have one fax line serving your business, these faxes can be placed in one or more email boxes and can be routed to the individual quickly for viewing and action. If you have multiple fax lines targeted for individuals or groups of individuals, the same benefit applies.
Call Routing – Again, there are many ways a VoIP phone service can be programmed to match your business needs and customer demands. Programmed actions remove all efforts that you previously had to take in making this happen each day. Here are just a few examples:
· Time of day routing – Your VoIP phone system can automatically route your calls based upon the time of day. This may be simply your standard hours of operation, where after-hours calls are routed to your destination of choice – company voicemail, cell phone, or answering service as examples.
· After-hours auto attendant – If you don't deploy an automated attendant during business hours, you can deploy this for after hours so calls coming in can be routed to specific employees or employee groups. This way, other programmable functions can kick in, like on-call programming, any call forwarding programs, or unified messaging.
· Holiday routing – Your company-observed holidays can also be pre-programmed so that these calls can be handled like your after-hours program as well as have a customized message on the recording.
Make every interaction with customers count with the help of sipVine's complete business communication solution! A better phone system for your small business with advanced features to match your unique business needs! Make your company's business communications better by engaging better customer experiences at every touchpoint. Want to learn more? Our small business phone service representatives are here to answer any questions you have!