Saving money has been at the top of the list for many businesses deploying VoIP, but there are many other advantages to upgrading your technology.
Lower Costs of Service – Since it is at the top of most lists, let's start with saving money! The charge structures for VoIP providers come in many shapes and sizes, however it is not uncommon for a VoIP phone service to save a business 20 to 40 percent on their monthly phone bill. Many offer all distance calling programs, so if you have a high amount of long distance calls, your savings will be higher. Also gone are the concurrent call restrictions of analog lines and PRIs, as you will not be forced to oversize your need based upon fears that all your lines will be in use.
Using Technology to Improve Communications – Many VoIP providers can customize their solutions to enhance your communication practices, making your business more efficient and improving your communications with your customers:
Businesses use VoIP to improve customer service by providing for effective call routing and increasing access to front-line personnel. An automated attendant, either as a primary or secondary option, provides customers with the ability to get to the right person or department quickly. Call queues, ring groups, call forwarding options, and soft phone apps on cell phones are examples of how a customized VoIP solution can increase customer contact with front line service or sales personnel.
Branch locations can be tied together under the same phone platform, whether they are in the same town or not. Centralized reception or an auto attendant can be deployed to route calls to the appropriate branch office, driving efficiency to your business. Employees can extension dial between locations without spending thousands of dollars to enable such features.
You don't have to be a large company with an expensive phone system to enjoy the benefits of direct inward dial (DID) lines for each employee, as hosted VoIP providers can deliver such a service at a fraction of the price. These employees will enjoy unified communications, where they can receive their voicemails and faxes into their email so they are alerted to the message via a smart cell phone even when they are out of the office.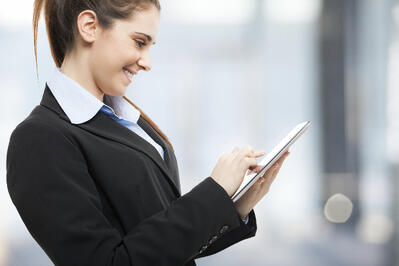 Empowering a Virtual Workforce – Businesses have been able to use hosted VoIP platforms to expand their workforce without investing in larger offices or multiple locations. Employees can work from home, whether it is locally or out of state, and still be under the same phone system as the corporate office. Such a deployment is seamless to customer service, as these employees can be a part of ring groups, receive quick call transfers, or utilize their DID to perform their jobs as if they were within the four walls of the office.
There are many other advantages, and, yes, you can save money! Call a VoIP provider today to learn more!
About the author: Mark Greim is the Vice President of Sales and Marketing at sipVine, a provider of a variety of VoIP phone solutions and services. Mark has extensive experience working for start-up or entrepreneurial organizations and a passion for affordable, reliable, and purposeful technology solutions in those environments.