Moving is stressful enough on your business, and you can quit worrying about whether your phone service will be up and running in time by going digital! sipVine has helped many new customers ease this tension by implementing hosted digital phone service prior to their move date.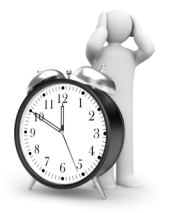 The previous plan for these prospective customers was to attempt to time their switch over to the new facility with their current carrier. This involved provisioning their new lines and coordinating their cut over with the provider. Depending upon the reliability and timeliness of the provider's service department and the efficiency of moving their existing phone equipment, the business was potentially facing a period where they would be out of service for a period of time.
By choosing sipVine, we counseled these new customers to implement their new hosted digital phone service prior to their move. The porting of the phone numbers is taken care of in advance of the move and everyone is well trained on all the new features and benefits they receive from the digital phone service. The new location is provisioned with an internet connection and it is all ready for the move. On moving day, they simply plug their new phones into their Ethernet connection, connect the internet to the router, and they're making and receiving phone calls!
Additionally, these customers are able to save money on their wiring, as they only need to wire for Cat5 or Cat6 Ethernet. They can also choose to deploy Power over Ethernet switches for their digital phones and conserve on the number of outlets in offices they need to wire.
If your business is preparing for a move, consider it to be a time to enhance your phone system's capabilities and lessen your move anxiety at the same time! Call sipVine for a consult!
About the author: Mark Greim is the Vice President of Sales and Marketing at sipVine, a provider of a variety of digital phone solutions and services. Mark has extensive experience working for start-up or entrepreneurial organizations and a passion for affordable, reliable, and purposeful technology solutions in those environments.