Every business and organization deserves the benefits of a Hosted VoIP phone system! Internal efficiencies, caller experiences, flexible deployment options, customization options and financial advantages are benefits enjoyed by organizations utilizing Hosted VoIP.
Non-profit organizations come in many shapes and sizes with varying means of securing funding or covering operational costs. Often, purchasing a new phone system is deferred or not even considered because of concerns over capital costs. One of the greatest benefits of a Hosted VoIP solution is that the costs are very reasonable and can easily be recovered through monthly phone service savings over the course of months, not years!
There are several reasons for the lower financial outlay when compared to purchasing a traditional phone system. First, with Hosted VoIP, you're not purchasing a phone system at all! You're only securing the number of VoIP phones you need to operate. Good VoIP phone costs range from $90 to $250, with a standard expectation for a full-featured, top quality manufactured VoIP phone would be $125. Second, you literally would never need to consider phone system replacement again! As time goes on, you may need to replace a phone or add a phone, but it is up to your Hosted VoIP provider to maintain the system and add newer VoIP phone models to their phone system.
There are many Hosted VoIP providers for a non-profit organization to choose from. This provides the opportunity to seek out a phone company who will provide phone service at monthly rates that will save you money when compared to your current phone bill. You may also find local providers who provide who are interested in providing economic benefits to the non-profits in their community.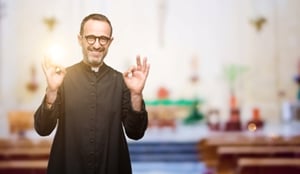 For example, sipVine, as a way of giving back to their hometown community of Kansas City and all the communities they serve nationwide, automatically discounts the VoIP phones and phone service for their non-profit customers. "Many businesses took a chance on us back when we started in 2005", states Robert Conner, sipVine's CEO. "We have grown tremendously since then after being embraced by this community and others. We take great pride in sharing this good fortune with our communities by offering discounts to non-profit organizations. We'll find a way to save them money so they can choose to divert the monetary gains toward their mission rather than administrative expenses."
Because many non-profit organizations haven't even considered changing phone systems and moving to a Hosted VoIP phone system and service, it may be difficult to get started. Below is a list of some of the features that may be beneficial to your organization:
Voicemail to email
Auto attendant with customization options
Unique call flow options
Time of day routing and messaging alternatives
Holiday scheduling
Direct dial numbers
Apps to connect your cell phone to the service
Conference calling options
Virtual faxing
Scalability
Deployment of phones anywhere
Those In addition to these phone features, also consider the service qualities you want in your Hosted VoIP provider, such as:
Local provider with local support
Will review your requirements and customize a plan that works
Will handle of all of the programming of the phones and call flow and as well as on-going administration
Provides training
Offers discounts for non-profit organizations
Should your non-profit need any assistance in assessing the benefits of moving to a Hosted VoIP service specific to your organization, please don't hesitate contacting sipVine. No obligation, of course. We're here to help!
About the author: Mark Greim is the Vice President of Sales and Marketing at sipVine, a provider of a variety of VoIP phone solutions and services. Mark has extensive experience working for start-up or entrepreneurial organizations and has a passion for affordable, reliable, and purposeful technology solutions in those environments.