Many businesses today are making the switch to a VoIP phone service from their traditional analog phone service. There are many compelling reasons behind this shift, and the benefits are felt by businesses of all sizes.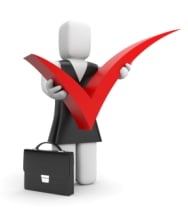 Convergence of Technology – With voice and data riding over the same internet connection to the business, the opportunity to digitally link communication applications are great. The concept of unified communications includes advanced features such as voicemails to email and faxes to email. Capturing call detail records and call history is no longer just a feature on your wireless phone, as individual users can benefit from this data and companies can easily capture call history for audit and billing purposes. Finally, the integration of voice and data over the same connection allows for the flexible use of bandwidth which can drive cost savings.

Advanced Communication Features – In addition to unified communications, VoIP phone service brings a host of features that drive efficient and effective production of your company associates. Such features include hunt, ring, and call center groups and queues, automated attendant options, time of day routing, corporate directories, a host of call forwarding options, and much more.

Flexible Deployment – With most VoIP platforms, especially with a hosted voip service, being bound to a PBX platform unique to your office is a thing of the past. Businesses can operate outside the walls of their office with mobile or work at home employees and branch locations all on the same phone service platform. To internal staff and external customers, the location of the phones is not prohibitory to effective communications. With most VoIP providers, the phones can ride any internet connection and still have the appearance that they are on the same phone system housed at the central office.

Disaster Recovery Options – Through the utilization of a hosted VoIP provider, businesses have several alternatives for localized disaster recovery. Phones can be physically moved to a location where internet is active or invoke remote forwarding to alternative numbers or locations. This provides peace of mind when concerns arise over internet stability or other location related disasters.

Lower Costs – With the economy continuing to provide daily lessons of the need for cost containment and control, the shift to VoIP has accelerated due to the potential for lower costs and stable monthly expenses. New entrants in the marketplace have delivered direct blows to the traditional, high-margin analog voice providers. Unlimited local and long-distance calling is just one example of a way these providers have approached delivering a lower cost to their customers.
The time has never been better to evaluate VoIP phone service. Join the VoIP revolution and call a VoIP provider today!
About the author:

Mark Greim is the Vice President of Sales and Marketing at

sipVine

,

a provider of a variety of

digital phone solutions

and services. Mark has extensive experience working for start-up or entrepreneurial organizations and a passion for affordable, reliable, and purposeful technology solutions in those environments.