A cloud-based VoIP business phone system connects office phones and soft phone applications to a system over the internet. Using SIP (Session Initiation Protocol) technology, communications are established between phones deployed anywhere with a hosted system provided by a VoIP provider. These systems typically rely on secure data centers and offer businesses exceptional flexibility, remarkable affordability, and impressive features.
Flexible Business Phone System. With the use of cloud-based VoIP technology, businesses are no longer obligated to have a phone system physically present at their office. This enables office phones to be connected regardless of the employees' whereabouts, whether it be at the main office, remote locations, or even their home offices.
Businesses can economize their physical plant and offer flexible working arrangements with employees. Additionally, there are soft phones for laptops and mobile devices that can also connect over the internet so employees on the go can receive and make calls as if they were at the office.
Cloud-based VoIP is advantageous for businesses with multiple branches as it enables all branches to be connected through the same phone system and service. This offers various benefits, including the ability to dial extensions between locations, form ring groups with staff from any branch, and maintain consistent processes and greetings to enhance brand consistency.
Phone System Affordability. A cloud-based VoIP phone system is extremely affordable for businesses of all sizes. No longer do businesses need to purchase an actual phone system. They merely purchase VoIP phones or softphone subscriptions, and they are in business! Thus, the up-front acquisition cost of a new system is greatly reduced. They no longer need to secure service contracts or pay for on-going maintenance and support of the system itself, as it is the responsibility of the Hosted provider to maintain and advance the system. Concerns over system obsolescence are eliminated.
Expanding the system is just as affordable. Businesses simply add phones as they grow. They no longer need to be concerned about system expansion cards or license restrictions. Additional locations can be added, regardless of their location. Most Hosted VoIP providers have footprints that cover most of the rate centers across the country.
Advanced Communication Features for Businesses of All Sizes. The feature set of cloud phone systems is significant and vast. Your small business can have access to the same great features required by large, complex enterprises! Hosted VoIP providers continually upgrade and improve their features over time, again without requiring phone system replacements to access such upgrades.
The features themselves offer many areas for customization to match the specific requirements of your business. Auto attendant options, call flow programming, time of day routing differences, ring groups and call queues, conferencing options, and office system integrations are several examples of advanced features that can adjust to the unique needs of each business.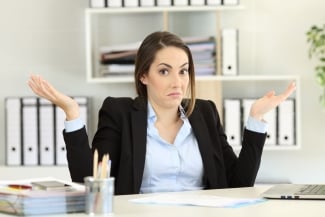 You still may have questions about how this all works. Such as how are actual phone calls made over a system that doesn't include traditional phone lines? Basically, each phone has a unique "address" assigned to it with numbers programmed to that address. When a call is placed, a signal to the receiving party's number is sent over the internet via the hosted system platform. This may route end to end over the internet or there may be some portion of the routing that uses the Public Switched Telephone Network. Once the parties are connected, voice packets move between the two parties over the internet.
Another common question is who are cloud-based phone system providers? Many traditional phone companies and internet providers have expanded their offering to include VoIP services. Their expertise has been just providing the lines (data and voice) in the past and not necessarily phone systems and VoIP programming. Alternatively, there are specific providers with their roots and expertise in VoIP. You will find some national / global providers but also some local or regionally based providers. These providers offer similar technology and prices but the approach to customer service and programming can differ greatly. It is important to do your research and compare their benefits with what is most important to your business.
Is it time to make the switch to a cloud-based VoIP provider who can deliver the customer service your business deserves? Make every interaction with customers count with the help of sipVine's complete business communication solution! sipVine provides Hosted VoIP services to businesses across the United States. A better phone system for your small business with advanced features to match your unique business needs! Make your company's business communications better through better customer experiences at every touchpoint. Want to learn more? Our small business phone service representatives are here to answer any questions you have!