Business Communications fundamentally changed while the nation's businesses adapted to a pandemic. When we prepare to exit from those conditions and return to normal, there clearly are lessons learned and a potential new normal in the business world. Although there were already alternatives for remote workforces available to businesses utilizing a Hosted VoIP phone service, many businesses were forced to patch together a hybrid remote communication system using a multitude of Video Communication platforms unlike ever before.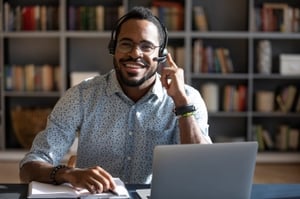 Businesses have learned that there may be advantages to having a portion of their workforce operate remotely. Their costs of real estate can be significantly reduced and, where the workforce functions allow, productivity can be increased for this portion of their team. Meetings can continue to occur over a video platform, as many businesses have found this to be efficient and effective where in-person meetings were not necessary. Team meetings are easy over these platforms. Thus, some element of video communications will be in our business communication strategies and took kits going forward.
Many video collaboration companies quickly jumped on the demand and integrated business phone service components into their offerings. But therein lies the question, should a business rely on their business phone service to be handled by video providers? Due to the degree of self-administration and programming required, such integration may be logical for some large enterprises with existing in-house technical teams available for handling the programming required.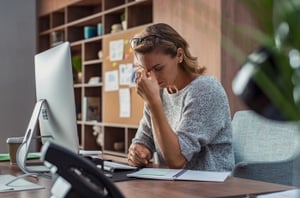 For small and medium sized businesses, self-servicing their phone system and navigating through complicated web-based provisioning and programming portals is not a good use of their time and resources. Utilization of a Hosted VoIP phone service delivered by a provider who handles all of the programming for you ensures your call flow design and on-going administration is handled by experts who are dedicated to engaging communication strategies to meet your specific requirements.
Hosted VoIP companies provide the original remote workforce business phone system and continue to be a great platform for deploying your workforce anywhere. They offer a variety of devices to make phone communications at work or remote to run efficiently. Video platforms can be incorporated as a tool, they just don't have to be integrated. There are plenty of other integrated business communication opportunities within a standard Hosted VoIP application. Also, be wary of some of the large, national Hosted VoIP companies as they, like the video providers, push you toward self-servicing your phone programming and administration. So, use a local Hosted VoIP phone service versus a Video platform with phone service components if you:
Desire to have your phone service programmed and administered by experts and not by internal resources.

Are concerned about the security of your phone calls.

Rely on up-time and dependability of a tried-and-true phone service.

Value real-time customer service with local support who knows who you are.
Remember, Hosted VoIP phone service has been the platform most businesses have shifted to for years and has a standard of service, functionality, and flexibility that these businesses have come to rely on. Remote workforce strategies have been implemented for years. Use video services as a complement and not a platform for all of your communication needs.
About the author: Mark Greim is the Vice President of Sales and Marketing at sipVine, a provider of a variety of VoIP phone solutions and services. Mark has extensive experience working for start-up or entrepreneurial organizations and has a passion for affordable, reliable, and purposeful technology solutions in those environments.