Face it. The telecom or VoIP industries have not been known for great customer support. With more and more businesses shifting to VoIP phone service, it is more important than ever to find a VoIP service provider who has resisted the urge to pattern their customer service after legacy telco providers and national VoIP providers.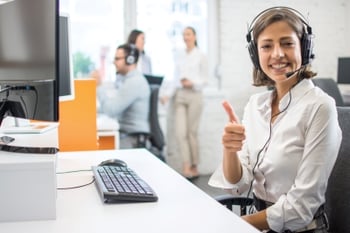 Why does this matter? In the past, telecommunication providers only delivered transport services, i.e. phone lines, internet connections and other "line" services. Their customer service focused on troubleshooting issues or expanding service packages and was typically farmed out to overseas call centers to run triage or first level support. The business phone systems of yesterday were housed by the business itself, or programmed by their service contractor, and telco "lines" were terminated to the phone system.
Today, the phone service and system are linked together, which is why Hosted VoIP phone service is the solution of choice for most businesses. The business phone service provider delivers the phone service and houses the programming for the phone system via cloud-based services. Thus, the level of responsibility of the provider has shifted and how they embrace this change will show up in their customer service experience.
Traditional Phone Carriers
With the tremendous decline of their business phone line services, traditional phone carriers have reluctantly moved into the hosted VoIP arena. However, they still operate out of the same customer service model where all they needed to worry about was whether their lines were operating and whether customers needed to increase their level of services. Businesses needing assistance in how calls are routed or other customizable programmatic features are left wanting more.
Large, National VoIP Providers
National VoIP providers have not taken advantage of the opportunity to set new customer service standards for the VoIP industry. They've followed the model of traditional phone carriers by providing off-shore customer support or a self-service model for programming assistance.
Calls into support generally lead back to the self-servicing portal and frequently asked questions resources. Some businesses have the resources and capabilities to navigate self-servicing portals, however, most prefer to focus on their business and expect their new phones and service to be programmed for them. Unfortunately, these businesses are left extremely frustrated and without a phone service to match their needs.
The Alternative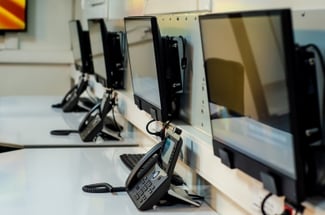 There are a few Hosted VoIP carriers who have taken on this opportunity to change the level of customer service provided by the industry. These are companies who really get to know their customers, make recommendations based on the needs of the business, and actually handle the programming. The best of the best handle on-going phone administration and changes for their customers. Such models have been referred to as "white-glove" or "concierge services". Stated simply, these providers essentially act as the "phone department" for their customers.
Finding these providers takes a little work. The national providers do not advertise offering poor customer service and pushing the work back to their customers through a self-service portal. However, the alternative providers who do realize they've created a market opportunity will clearly state on their website just how they handle customer support. As you research new providers, specifically ask how the phones and phone services are programmed from the start. Anything short of a design consultation with the programming being handled by the provider will give you the answer you need. Also inquire how they communicate the on-going administration, new updates and programmatic changes. If they handle this for you, you've found the right provider.
Is it time to make the switch to a cloud-based VoIP provider who can deliver the customer service your business deserves? Make every interaction with customers count with the help of sipVine's complete business communication solution! sipVine provides Hosted VoIP services to businesses across the United States. A better phone system for your small business with advanced features to match your unique business needs! Enhance your company's business communications through better customer experiences at every touchpoint. Want to learn more? Our small business phone service representatives are here to answer any questions you have!