Six Technology Tips for a Successful Remote Workforce
Managing remote employees can be challenging. Between keeping productivity high, communication break downs, distractions and interruptions, and isolation, there is a lot to manage. Focus on controlling the things you can, like the tools and technology.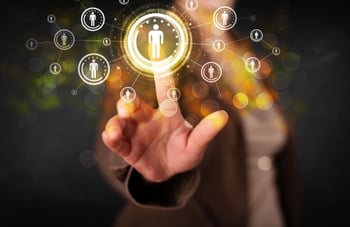 Make sure your team has all the technology and tools they need for their remote work environment. Remote employees need access to things utilized by onsite employees, such as procedure and policy documents, email, communication and presentation forms and templates.
Computer/Laptop – Whether you provide company laptops or if they are bringing their own device, you should have regulations for personal use of the computer. Intensions need to be made clear and expectations set accordingly. Ensure they have access to technology support. Nothing isolates remote employees more than the feeling that they are not being supported.
Security – Be sure to have remote login security processes in place. Secure your network and educate workers on malware and phishing.
VPN Connection / Dropbox Access – Remote staff need to have the same access to the company network and resources as the office staff.
Bandwidth – As part of the on-boarding checklist, ensure that the remote employee has sufficient bandwidth for company and personal activity. Contention for an inadequate amount of bandwidth can disrupt productivity and adversely impact the quality of the VoIP phone service.
Business Phone Service – A small business phone system offers mobility via Desk phone, softphone, and phone apps. The business should deploy a Hosted VoIP service for their office and remote personnel. Add in a headset for handsfree communication
Unified Communication Tools – Voicemail to email and the ability to see other users' presence using something like the sipPanel offered by sipVine are examples of these tools.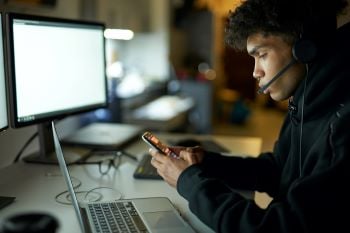 All the tools provided to remote employees are for the express purpose of ensuring that they are as productive as the local office staff and have the feeling that they are a part of the organization's operation. Another important concept is that external parties, customers, prospective customers, suppliers, etc., should have no clue that the remote employee is remote. Obviously, a company email should be set up for them and they should not work from a personal email. You should also include them in the office phone system set up and not have them use their personal cell phone number for company business.
Your remote staff will not appear remote to external contacts if you utilize a Hosted Phone Service for your business. Users can have direct dial numbers which are local to them or the office and deliver caller ID by their direct dial or the company main line. They can be included in ring groups / call queues as directed in the main line call flow or auto attendant. Calls can easily be transferred to them from the office, just as if they were in the office themselves.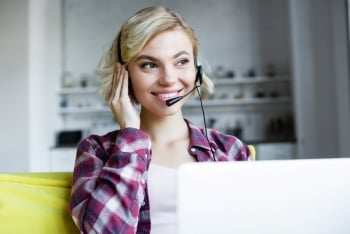 If you set up remote staff with the same tools and technology as the office staff and your internal and external contacts do not experience a communication difference, you will be able to take advantage of the many benefits of deploying a remote workforce, including:
Expansion of your recruitment base - find the right talent for your business regardless of location.
Decrease your real estate requirements - save your business money by keeping your office lease footprint smaller.
Improve employee satisfaction - they will appreciate the flexibility and do not need to travel to and from the office.
If you set your team up with the tools and technology to succeed in working from home, then you are ready to hit the ground running. Your next step will be managing a remote workforce to keep them productive and happy.
Make every interaction with customers count with the help of sipVine's complete business communication solution! Our team has the experience to assist you with the features you need for a successful remote workforce while still maximizing company productivity! sipVine delivers a better phone system for your small business with advanced features to match your unique business needs! Make your company's business communications better by engaging better customer experiences at every touchpoint. Discover the tools your company needs to provide a successful remote workforce for your employees with the help of sipVine today! Our small business phone service representatives are here to answer any questions you have!